Didi's Shares Surge on Report It's Considering Going Private
Adam D. McNary, 6 months ago
0
3 min

read
32
(Bloomberg) — Didi Global Inc. surged after the Wall Street Journal reported the firm is considering going private to placate Chinese regulators and compensate investors for losses.
The Beijing-based company has been in discussions with bankers, regulators and key investors about ways to resolve regulatory woes since its troubled listing, the newspaper said, citing people with knowledge of the matter. One of the options could involve a tender offer for the publicly traded shares, according to the report. Its shares soared as much as 49% but later pared gains, and were up about 16% after Didi said on its social media account that reports about its privatization were untrue.
Bloomberg News reported last week that Chinese regulators were considering serious, perhaps unprecedented, penalties for the Didi, including forcing it to delist. Beijing is likely to impose harsher sanctions on the ride-hailing company than on Alibaba Group Holding Ltd., which swallowed a record $2.8 billion fine after a months-long antitrust investigation and agreed to initiate measures to protect merchants and customers, people familiar with the matter have said. Regulators are weighing a range of potential punishments, including a fine, suspension of certain operations or the introduction of a state-owned investor, they said.
Prior to Thursday, Didi shares have tumbled more than 36% from their offering price, after Beijing announced a probe into the company and removed its services from Chinese app stores.
Read more: China Is Said to Weigh Unprecedented Didi Penalty After IPO
What Bloomberg Intelligence Says:
Taking Didi private at or near its IPO price, a possibility reported by Dow Jones, may be the best way for the company to resolve its regulatory issues and placate investors, in our view. Going private would enable Didi to hash out regulatory concerns away from the public eye and could eventually lead to a listing in a venue perceived by Chinese regulators as more favorable to sensitive companies, such as Hong Kong.
— Matthew Kanterman and Tiffany Tam, analysts
Click here to read the research
A take-private offer could be funded partly or mostly with money that Didi raised from investors in the IPO, the Journal said. The price that the company would offer to investors has yet to be determined, but it could be around or above the $14-per-share IPO price, according to one of the people in the report. The company had begun contemplating a go-private plan in mid-July.
The Cyberspace Administration of China is supportive of the privatization plan in principle, the Journal cited one of the people as saying. SoftBank Group Corp. is unlikely to help fund a deal, the person said. Representatives of Didi, SoftBank, the CAC and the banks didn't immediately respond to the Journal's requests for comment.
Regulators are weighing a range of potential punishments, including a fine, suspension of certain operations or the introduction of a state-owned investor, Bloomberg reported last week, citing people with knowledge of the matter. Also possible is a forced delisting or withdrawal of Didi's U.S. shares, although it's unclear how such an option would play out.
Regulators had largely supported the idea of an IPO, but they expressed concerns about Didi's data security practices since at least April, the people said. They urged Didi to ensure the security of its data before proceeding with the IPO or to shift the location to Hong Kong or mainland China where disclosure risks would be lower, the people said. While regulators didn't explicitly forbid the company from going public in the U.S., they felt certain Didi understood the official instructions, they said.
(Updates with Didi's denial from the second paragraph)
More stories like this are available on bloomberg.com
Subscribe now to stay ahead with the most trusted business news source.
©2021 Bloomberg L.P.
Related posts
How to Save for Retirement Without a 401(k)
Millions of people use 401(k) accounts to save for retirement each year. These tax-advantaged savings accounts invest your money in…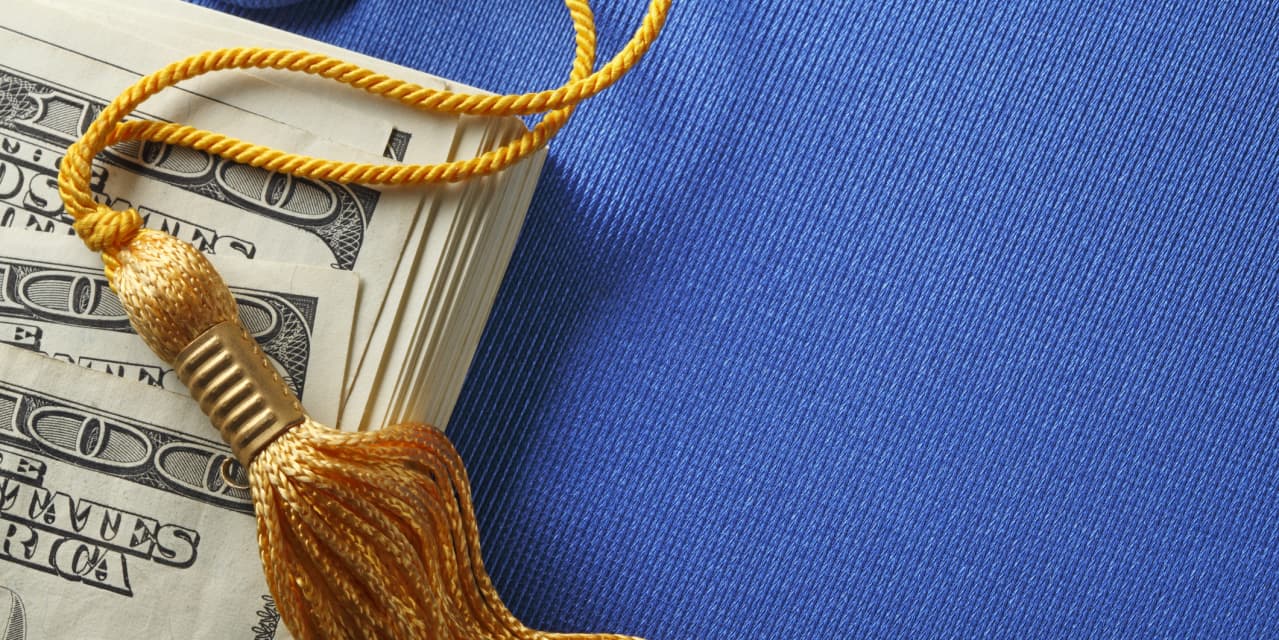 I'm a nurse with $106K in student loan debt. How can I get out of debt faster?
Getty Images/iStockphoto Question: I have a graduate degree in nursing and a stable job, but I'm still $106,000 deep in…