Logitech Stock: Peripherals Maker Trounces Q1 Views
Adam D. McNary, 6 months ago
0
3 min

read
30
Logitech International (LOGI), a maker of PC and mobile device peripherals, trounced analyst estimates for its fiscal first quarter. But Logitech stock fell sharply Tuesday as investors fretted over its soft sales guidance for the year.



X




The Lausanne, Switzerland-based company earned an adjusted $1.22 a share on sales of $1.31 billion in the quarter ended June 30. Analysts expected Logitech earnings of 96 cents a share on sales of $1.2 billion, according to FactSet. On a year-over-year basis, Logitech earnings jumped 91% while sales rose 65%.
"We've started strong in fiscal year 2022, with Q1 sales up 58% in constant currency and profits doubling vs. last year," Chief Executive Bracken Darrell said in a news release late Monday.
Logitech has gotten a sales boost from the work-from-home and school-at-home trends during the Covid-19 pandemic.
Logitech Tumbles On Outlook
On the stock market today, Logitech stock dropped 10.3% to 108.45. During the regular session Monday, Logitech stock rose 0.5% to 120.87.
The company reaffirmed its fiscal 2022 outlook for flat sales in constant currency. After Logitech's strong sales growth in its fiscal first quarter, that signals sales declines ahead.
"It's way too early for us to be relooking at our (full-year) guidance right now," Darrell told Investor's Business Daily.
CFRA Research analyst Angelo Zino kept his hold rating on Logitech stock after the earnings report. He has a 12-month price target of 105 on Logitech stock.
"While we like secular tailwinds (video everywhere, remote work/learn, gaming), we expect growth to turn negative in the coming quarters on tough comparisons and as inventory restocking benefits alleviate," Zino said in a note to clients.
Logitech Stock Flashes Sell Signal
Logitech's largest business segment, gaming, was also its fastest growing in the June quarter. Gaming peripherals sales rose 84% year over year to $335.4 million. The company likely took market share in the quarter, Darrell said.
Other top-performing categories in the quarter were PC webcams, video collaboration and tablet accessories. PC webcam sales increased 81% to $109.9 million in the period. Video collaboration gear rose 81% to $234.9 million. Tablet accessories increased 72% to $79.3 million.
On May 26, Logitech stock broke out of a cup-with-handle base at a buy point of 117.24, according to IBD MarketSmith charts. It reached an all-time high of 140.17 on June 9 before pulling back.
However, on Tuesday, Logitech stock flashed a sell signal as it dropped 7% to 8% below its recent buy point.
Logitech stock had been giving warning signs before Tuesday's sell-off. It had been dwelling beneath its 50-day moving average line for about two weeks.
Follow Patrick Seitz on Twitter at @IBD_PSeitz for more stories on consumer technology, software and semiconductor stocks.
YOU MAY ALSO LIKE:
Consumers Going Micro-Mobile Again On Electric Scooters
Cadence Design Systems Beats Second-Quarter Goals, Guides Higher
Is AMD Stock A Buy Ahead Of Chipmaker's Second-Quarter Earnings Report?
Find Winning Stocks With MarketSmith Pattern Recognition & Custom Screens
Related posts
FINRA eyes enhancements to digital asset sale disclosures By Reuters
© Reuters. FILE PHOTO: Signage is seen at the Financial Industry Regulatory Authority (FINRA) headquarters in Washington, D.C., U.S., August…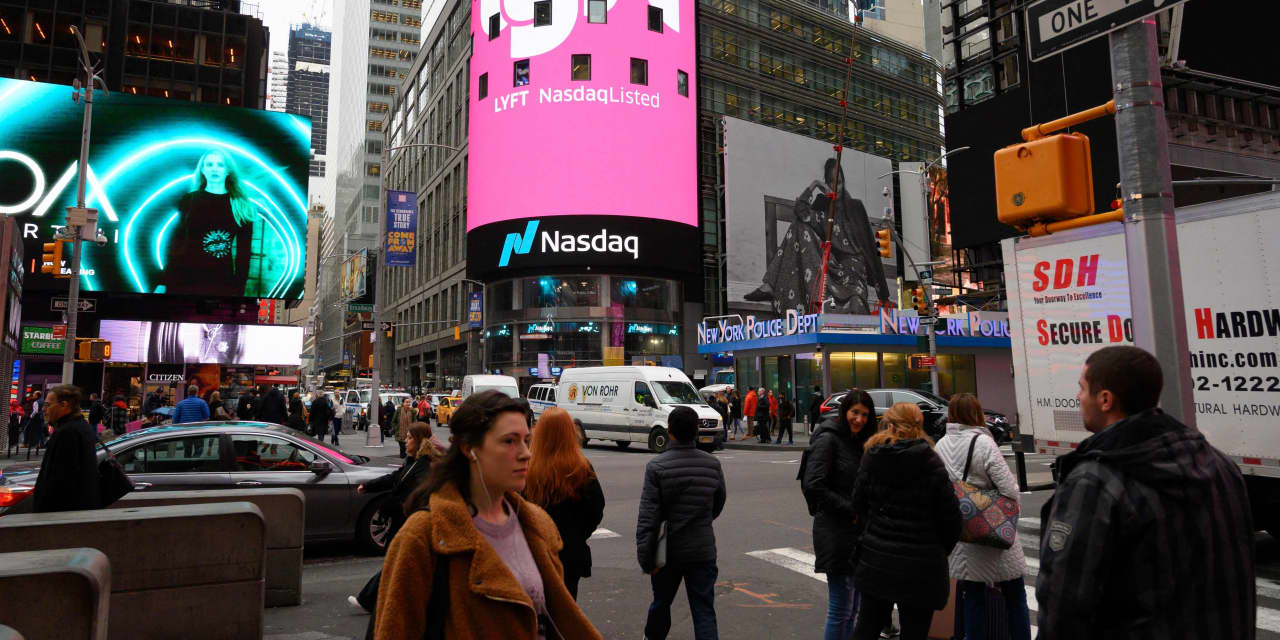 The Nasdaq Composite just logged its 66th correction since 1971—here's what history says happens next in the stock market
The Nasdaq Composite Index COMP, -1.15% on Wednesday booked its first close in correction territory since March with a rapid…