TSM Stock: Taiwan Semiconductor Beats Q3 Earnings Target
Adam D. McNary, 1 week ago
0
3 min

read
5
Taiwan Semiconductor Manufacturing (TSM), the world's largest chip foundry, on Thursday beat expectations for third-quarter earnings. It also guided higher for the current period. TSM stock rose in early trading on the news.



X




Taiwan Semi earned $1.08 per U.S. share in the September quarter, up 17% from the year-earlier period. Analysts expected earnings of $1.04 a share, according to FactSet. The company's sales increased 23% to $14.88 billion.
For the fourth quarter, Taiwan Semi forecast revenue of $15.4 billion to $15.7 billion. The midpoint of $15.55 billion topped Wall Street's consensus estimate of $15.43 billion, according to FactSet. Its sales in the year-earlier period were $12.93 billion.
Taiwan Semi expects a gross profit margin of 51% to 53% in the fourth quarter. Its gross margin in the third quarter was 51.3%, an improvement from 50% in the second quarter.
TSM Stock Rises
In premarket trading on the stock market today, TSM stock climbed 4.1% near 114.45.
"Our third-quarter business was mainly supported by strong demand across all four growth platforms, which are smartphone, HPC (high-performance computing), IoT (Internet of Things) and automotive-related applications," Chief Financial Officer Wendell Huang said in a news release.
He added, "Moving into fourth quarter 2021, we expect our business to be supported by strong demand for our industry-leading 5-nanometer technology."
In the third quarter, shipments of 5-nanometer chips accounted for 18% of total wafer revenue at Taiwan Semi. Meanwhile, 7-nanometer chips accounted for 34% of wafer revenue. Advanced technologies, defined as 7-nanometer and more advanced technologies, accounted for 52% of total wafer revenue. Circuit widths on chips are measured in nanometers, which are one-billionth of a meter.
Taiwan Semi makes chips for a host of fabless semiconductor firms including Apple (AAPL), AMD (AMD), Nvidia (NVDA) and Qualcomm (QCOM).
Taiwan Semi A Laggard
Despite the positive third-quarter results, Taiwan Semi noted some softening in smartphone and PC demand heading into the fourth quarter. That could weigh on near-term sentiment for TSM stock, Cowen analyst Krish Sankar said in a note to clients. He rates TSM stock as market perform.
Since hitting a record high of 142.20 on Feb. 16, TSM stock has been an underperformer. It has an IBD Relative Strength Rating of 27 out of 99.
TSM stock ranks No. 18 out of 39 stocks in IBD's chipmaker industry group, according to IBD Stock Checkup. It has a middling IBD Composite Rating of 59 out of 99. IBD's Composite Rating combines five separate proprietary ratings into one easy-to-use rating. The best growth stocks have a Composite Rating of 90 or better.
Follow Patrick Seitz on Twitter at @IBD_PSeitz for more stories on consumer technology, software and semiconductor stocks.
YOU MAY ALSO LIKE:
Semiconductor Stocks In For Volatile Earnings Season
iPhone Shortages Seen Crimping Apple's Holiday Sales
Best Growth Stocks To Buy And Watch: See Updates To IBD Stock Lists
Find Winning Stocks With MarketSmith Pattern Recognition & Custom Screens
Related posts
German solar car firm Sono Motors files for U.S. IPO By Reuters
© Reuters. Solar cell panels are seen on the hood of German solar car company Sono Motors' prototype car "Sion"…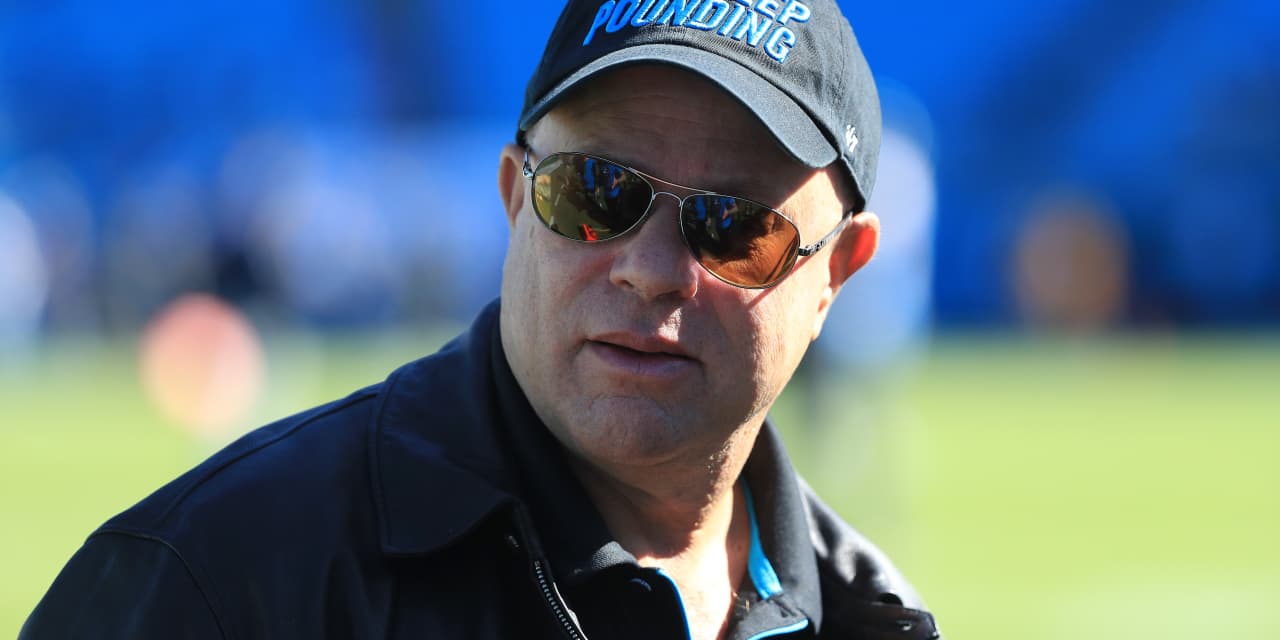 David Tepper shuns stock market: 'Sometimes there's times to make money … sometimes there's times not to lose money'
David Tepper, billionaire investor and one of the world's top hedge-fund managers, isn't a fan of the stock market, right now….